UPCOMING MISSIONS OPPORTUNITIES
A NOTE ABOUT OUR MISSION TRIPS
We are so glad for your interest in the opportunities we have planned for sharing the gospel of Jesus Christ in 2023!

Unless otherwise noted, all of the trips listed below are made available at the discretion of autonomous local churches. The information shown here is provided and updated by the sponsoring church for each trip, and details are subject to change at any time.



Q

uestions should be directed to the sponsor church by using the contact button or information displayed below.
We will reach the immigrants entering the US through port of entries at the Border. There is a human river entering the US and the spiritual needs are extreme. The nations are coming to our borders and, as churches, we want to have a presence and make a difference in the lives of the immigrants.
Reaching four areas within the San Pedro de Macoris area in the southeast of La Hispaniola Island. This will support a well-established local church in San Pedro de Macoris and two church plants nearby. We will be reaching these communities with free medical and dental care plus free medicines. Every patient will receive the gospel from a "counseling team" and Bible materials for discipleship. The local church saints will do the post-mission follow up work. The mid- to long-term plan is to build and staff small clinics to help the communities of Santa Fe and Montecristi.
We are charged by Christ to be image bearers of His Kingdom. We have been hand stitched by God for a purpose. He displays some of His finest work in His artistry of His people. We are DRAWN by Him. Not just by Him but we are DRAWN to Him. We have designed in us a calling to pursue Christ and His heart. But how do we do that, what does it mean for someone today to be drawn by and to God.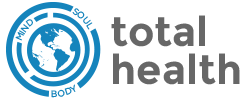 Total Health / GCLA: Honduras
New Leaf Church in Maryland plans to sponsor a Short term mission trip with Total Health/GCLA to La Ceiba, Honduras, which hosts a GCLA church, Children's development center and a Clinic.
| | | | |
| --- | --- | --- | --- |
| | | | |
| | 05/17/2023 | 06/17/2023 | 04/15/2023 |
| | 05/24/2023 | 06/24/2023 | 04/15/2023 |
| | 07/08/2023 | 07/14/2023 | 06/01/2023 |
| | 07/30/2023 | 08/05/2023 | |
| Total Health / GCLA: Honduras | 10/20/2023 | 10/28/2023 | |